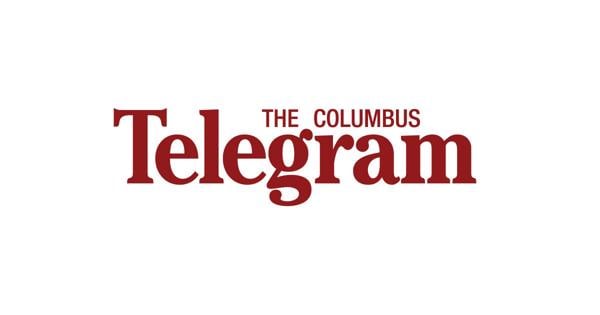 AP News Summary at 2:27 p.m. EDT | National
Trump search: what can come next in the investigation with legal peril
WASHINGTON (AP) — A newly released FBI document is helping flesh out an investigation into classified documents at President Donald Trump's estate in Florida. But many questions remain, particularly because half of the affidavit, which explained why the FBI searched the property, was blacked out. A Justice Department official described the investigation as in its early stages, suggesting there is still work to be done as investigators review the documents they have removed and continue to interview witnesses. At a minimum, the investigation presents a political distraction for Trump as he lays the groundwork for a possible presidential race. And then there is the obvious legal peril.
Rival Chechen fighters wage war on Ukraine's battlefields
KYIV, Ukraine (AP) — Fighters from Chechnya, the war-torn Russian republic, are participating on both sides of the conflict in Ukraine. The pro-Kyiv volunteers are loyal to Dzhokhar Dudayev, the late Chechen leader who led the republic's campaign for independence from Russia. They form the 'Dudayev Battalion' and are sworn enemies of Chechen forces who support Russian President Vladimir Putin and have joined Russia in the siege of Mariupol and other trouble spots in eastern and southern Ukraine. At a training site near Kyiv, Chechen volunteers practiced the basics of combat on Saturday, including how to drop explosive devices carried by drones. A Chechen volunteer said that Ukraine had to win this war, otherwise Russia would then attack the Baltic countries, Georgia or Kazakhstan.
Abrams and Georgia Democrats aim to replicate 2020 success
COLUMBUS, Ga. (AP) — Four years ago, Democrats in Georgia had a contested primary for governor because the party's old guard didn't believe in Stacey Abrams. She routed their alternative and, in a narrow electoral defeat, established herself as the de facto party leader in a new battleground state. It was a glimpse of 2020, when Joe Biden put Georgia in the Democratic presidential column for the first time in 28 years, while Raphael Warnock and Jon Ossoff quickly captured Senate seats to give Democrats control of Capitol Hill. This year, Abrams and Warnock lead the Democratic ticket as the party tries to replicate its success in a tough midterm election landscape.
EXPLAINER: Dropping prescription prices to take time in new law
WASHINGTON (AP) — After decades of failed attempts, Democrats this month passed legislation aimed at curbing soaring drug prices for some in the United States. It will take years for people to realize some of the biggest savings promised in the climate and health care bill that President Joe Biden has now signed into law. The package primarily helps the roughly 49 million people who enroll in Medicare drug coverage. But many will be left out of direct savings after lawmakers scrap cost-cutting measures for the majority of people covered by private health insurance. For the first time, Medicare will be able to negotiate the price of its most expensive drugs.
At $249 a day, jail stints leave ex-cons deep in debt
HARTFORD, Conn. (AP) — A few states have amended or repealed "pay to stay" laws that require former prisoners to reimburse states for the cost of their time in prison, sometimes at daily rates exceeding what they would have paid to stay in a luxury hotel. Connecticut became the latest state to change its law this summer. Even with the changes, some former prisoners remain deeply in debt. A Connecticut woman who was charged nearly $84,000 for her 2.5-year jail term has filed a federal lawsuit saying that even after the reforms, the state law is unconstitutional.
Pope expands ranks of cardinals likely to choose successor
VATICAN CITY (AP) — In a solemn ceremony in St. Peter's Basilica, Pope Francis has expanded the ranks of clerics now eligible to vote for his successor in the event of death or resignation. Of the 20 clerics elevated to the rank of cardinal on Saturday, 16 are under 80 and therefore eligible to attend a conclave. It is the closed assembly of cardinals who vote to elect a pontiff. The latest cardinals include a bishop from the United States, a missionary representing the small Catholic flock in Mongolia and an archbishop from the environmentally vulnerable Amazon region, an area of ​​papal concern. Robert Walter McElroy of San Diego, one of the new cardinals, said the Pope had mobility issues "but it doesn't affect his spirit".
At Latin America's biggest rodeo, Brazilians don't believe the polls
BARRETOS, Brazil (AP) — Brazilian President Jair Bolsonaro traveled to Latin America's largest rodeo to connect with campaign voters ahead of the October vote. All major polls show Bolsonaro trailing former president Luiz Inácio Lula da Silva, but you wouldn't know that from the Barretos rodeo scene. The multi-day spectacle in the municipality of Barretos, in rural Sao Paulo state, drew tens of thousands of mostly white and middle-class attendees. Many came decked out in the national colors of green and canary yellow which Bolsonaro has turned into symbols of support for his administration.
California weighs rules giving fast food workers more power
SACRAMENTO, Calif. (AP) — More than half a million California fast-food workers are pinning their hopes on a groundbreaking proposal that would give them greater power and protections. It would include four worker delegates alongside four employer representatives and two state workplace regulators in a new Fast Food Council that would set minimum standards for wages, hours and working conditions. It's one of the hottest bills awaiting final action before the California legislature adjourns at the end of the month. Restaurant owners say it would drive up the price of fast food and force them to cut worker hours.
US agents in Memphis seize ancient Egyptian artifact shipped
MEMPHIS, Tenn. (AP) – Federal agents in Memphis have seized a potentially 3,000-year-old ancient Egyptian artifact that was shipped from Europe. U.S. Customs and Border Protection said it intercepted the lid of the Egyptian canopic jar of the funerary deity Imsety on August 17. The jars were used to hold the internal organs of mummies. The agency says the item was sent by a dealer to a private buyer in the United States and the sender made conflicting statements about its value. Authorities say the object is protected by bilateral treaties and is an archaeological import subject to seizure under the Cultural Property Convention Implementation Act 1983. The artifact was turned over to Homeland Security Investigations for further examination.
Piles of rubbish in Scotland raise health concerns amid strikes
LONDON (AP) — Public Health Scotland is warning that piles of stinky rubbish on the streets of Edinburgh are threatening public health and safety. A garbage collectors' strike in the Scottish capital entered its ninth day on Saturday. Garbage collectors in Newham, a London borough, also walked off the job for a week over a pay dispute. Images of food waste and nappies rotting in the streets only add to scenes of chaos in the UK as industrial disputes escalate amid a cost of living crisis. Bathers in the UK were last week warned to stay away from dozens of beaches due to raw sewage being washed into rivers and seas by heavy rain.
Copyright 2022 The Associated Press. All rights reserved. This material may not be published, broadcast, rewritten or redistributed.