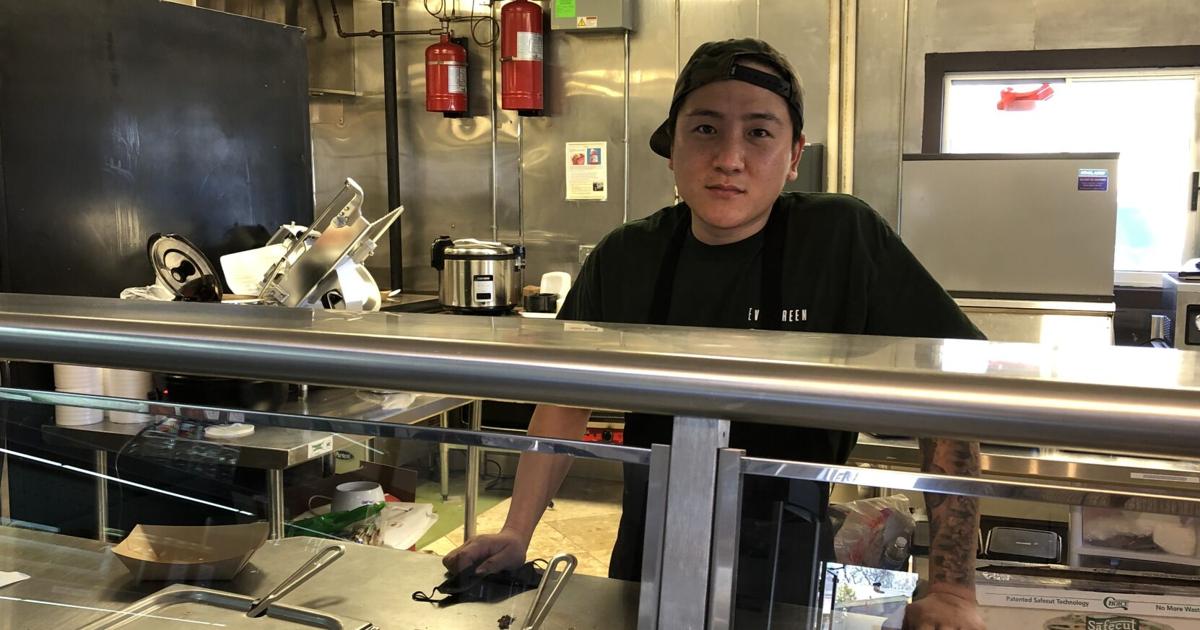 Business Beat: Evergreen Food Factory at the service of Korean fusion | business beat
Evergreen Food Factory, a Korean fusion restaurant, is now open at 1402 W. Marshall Ave. at Longview.
The restaurant opened a few weeks ago with temporary hours from 7am to 2pm Tuesday to Sunday. Its menu is limited for now, with breakfast and lunch, but Seanjin Kim, owner of the restaurant with his wife, Stella Park, plans to announce plans for a grand opening next week which will see s expand to full dinner service, with an expanded menu that includes lunchtime specials.
Kim and Park also own Evergreen Coffee and Dessert and Evergreen Tattoo Co. in the Royal Forest North shopping center at Gilmer Road and Evergreen Street in Longview.
Bank expands to Longview
First National Bank of East Texas plans to open a full-service branch in Longview by late May or early June.
The Gilmer-based bank is renovating the building at 1701 W. Loop 281, where a Capital One branch previously stood. The bank also has branches in Big Sandy, Diana, Emory, Mineola, Mount Vernon, Ore City, Pittsburgh and Quitman.
"First National Bank of East Texas has many customers who reside and work in Upshur and Gregg counties. This location provides FNBETX with a much better opportunity to serve our customers and provide the resources our customers need and they want," said Danny Weems, director of the bank. CEO, in a statement.
The 3,000 square foot building is undergoing a "complete renovation". Equipment availability will play a "critical role" in the branch opening schedule.
"We all know it can be a challenge," he said. "If there is a delay, we will let the public know."
The new location will initially employ six people, but more people will be added as it grows.
"This new addition to our branch network will provide current and future First National Bank of East Texas customers greater access to our online and in-person banking and lending services, as well as our full suite of products," Weems said.
Lobby hours will be 9 a.m. to 4 p.m. Monday through Thursday and 9 a.m. to 5 p.m. Friday; and for drive-thru, 8 a.m. to 6 p.m. Monday through Friday and 8 a.m. to noon Saturday.
For more information, contact the First National Bank of East Texas Customer Service Banking Center at 1-844-4MYBANK (1-844-469-2265).
The First National Bank of East Texas, which employs 114 people, was founded in 1900.
Big Lots to open in Kilgore
The Town of Kilgore has issued a permit to redevelop space for a Big Lots store at 800 N. Kilgore St.
The 39,000 square foot space at Midtown Plaza will be a combination of the former Stage and Burke's outlet stores.
Big Lots is headquartered in Columbus, Ohio and has over 1,400 stores nationwide. Locations include Longview, Marshall and Tyler. Merchandise includes furniture, housewares, seasonal products, decor and more.
– Business Beat appears on Sunday. If you have material for the column, email [email protected]; mail to Business Section, Longview News-Journal, PO box 1792, Longview, TX 75606; or call (903) 237-7744.