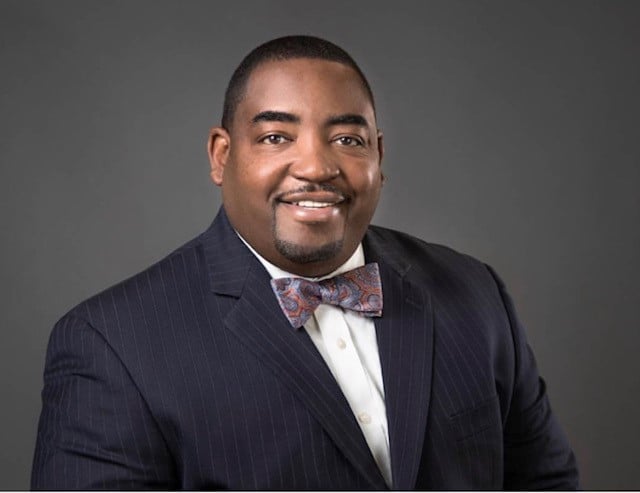 CDFIs, the centerpiece of the creation of affordable housing
Capital is perhaps the biggest challenge for the development and maintenance of affordable housing. Community Development Financial Institutions, known as CDFIs, are local, mission-driven entities dedicated to creating and preserving affordable housing in low-income communities. They play a vital role in providing the capital necessary to give wings to affordable housing offers.
KeyBank is a leading lender and investor in the creation and preservation of affordable housing. KeyBank has also been investing in CDFIs for over 30 years to help increase the number of affordable units produced each year in this country, according to Brian Maddox, CDFI Lending and Investments Team Leader at KeyBank. "CDFIs play a very important role that connects the traditional lender and the equity from the developer. They are the link between these two roles," says Maddox.
While KeyBank can meet the construction loan, equity, and large permanent mortgage needs of developers creating affordable housing, CDFIs are involved in both early-stage development needs, including financing land acquisitions and pre-development phases, and in late-stage transactions requiring small loans to maintain long-term affordability.
"Often banks simply cannot fund these loans due to regulation, risk and size. CDFIs are able to be more flexible with these loans and can often offer higher leverage positions than a bank could," says Maddox. While banks can provide up to 80% loan-to-value, CDFIs can routinely reach 90% loan-to-value, according to Maddox.
Lower rents often mean that permanent mortgages must be smaller in size than market-rate multi-family dwellings, and CDFIs can provide permanent loans that would otherwise be too small for a traditional bank. Maddox points out that KeyBank has invested in various CDFIs that specialize in permanent mortgages for affordable housing, including NewWest Community Capital, Rocky Mountain CRC and Ohio Capital Corporation for Housing.
"They play an important role at the end of the long-term mortgage or permanent loan process," says Maddox. "A lot of these permanent loans are small and the big traditional financial institutions are not in a position to play in this area. CDFIs can provide these small permanent loans for affordable housing.
CDFIs also do a great job of creating and demonstrating new housing concepts. Maddox notes a recent example of co-housing, which combines shared living spaces and kitchens with private bedrooms and bathrooms. The concept offers quality housing at reduced prices, and is particularly appreciated by young people in dense cities. CDFIs were integral to the introduction of the concept, where others in the industry were skeptical. "This lifestyle is seen as a great way to stay affordable. It's not something that traditional banks have been able to figure out in terms of understanding risk," Maddox says.
CDFIs can do this because they are an integral part of communities, making them market experts and flexible enough to adapt to new needs. Understanding this, Maddox points out that the Biden administration has invested $8 billion to help CDFIs finance housing projects. "CDFIs are closest to the ground, where affordable housing development really takes place," says Maddox. "They are the link between people in need of housing and capital resources looking for investment opportunities. They are able to provide this flexible and agile response to the housing sector, and they will always be more adaptable in this area than most traditional financial institutions.
Maddox adds that while CDFIs focus on affordable housing development, consumer loan products, as well as small business loans, KeyBank recognizes that their presence has a much greater impact, helping to fight injustice. race, facilitate job creation and end poverty. KeyBank is looking to expand its relationship with CDFIs and has hired a dedicated team to support the growing needs of CDFIs across the country. Through its investments, support and technical assistance, Maddox believes KeyBank will help achieve greater impact in underserved communities through its partnership with the CDFI industry, especially small and minority-led CDFIs.
This document is designed to provide general information only and is not exhaustive and does not constitute tax, accounting or legal advice. If legal advice or other expert assistance is required, the services of a competent professional should be sought. KeyBank makes no warranties regarding the results obtained from the use of this information. It may contain forward-looking statements, which involve risks and uncertainties. Actual results may differ materially and speak only as of the date they are or will be made, and Key undertakes no obligation to update any forward-looking statements to reflect new information or future events. All credit products are subject to security and/or credit approval, terms, conditions, availability and subject to change. Key.com is a federally registered service mark of KeyCorp.©2022 KeyCorp. All rights reserved. KeyBank is an FDIC member. Equal Housing Lender.