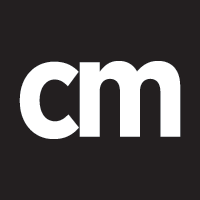 Central Maine Business Cases: Marden, Dubord, Bernier & Stevens Welcomes New Lawyers
[ad_1]
WATERVILLE – Marden, Dubord, Bernier and Stevens, PA LLC, a full-service law firm serving the community and state of central Maine since 1964, has added three new lawyers to its staff.
Lauren Kaiser of Winthrop, Jonathan Liberman of West Bath and Sarah Catherman of Vassalboro are bringing their energy, knowledge and youth experience to support the firm's eight partners, according to a press release.
Kaiser graduated in 2020 from the University of Maine Law School. While in law school, she was Editor-in-Chief of the Maine Law Review, served on the Maine Trial Team, and held leadership positions with the Women's Law Association, Juvenile Law Society and of the Maine Association for Public Interest Law. She also practiced as a student lawyer in the Kennebec County Attorney's Office and the Cumberland Legal Aid Clinic.
As a student, Kaiser was selected to participate in the Charles A. Harvey Jr. Trial Practice Immersion Scholarship Program, which provided her with intensive trial practice experience. She started working for Marden Dubord during her final year in law school. She is admitted to the Bar of Maine and the United States District Court for the District of Maine. She mainly focuses on insurance defense, but she also handles various criminal and civil matters. Lauren grew up in Winthrop where she resides.
Liberman graduated in 2007 from Syracuse University and the University of Maine Law School in 2010. He is admitted to the Bar of Maine and the United States District Court for the District of Maine. He was first introduced to Maine courts as a law student trainee in the Cumberland County Attorney's Office in 2009, where he conducted his first jury trial and argued his first Supreme Court case. from Maine.
After law school, Liberman served as Assistant District Attorney for the 6th District of Maine (Sagadahoc, Lincoln, Knox and Waldo Counties) where he was promoted to Assistant District Attorney in 2016 and then served as District Attorney from 2017 to 2018. He returned to the Cumberland County Attorney's Office in 2019 as Assistant District Attorney. During his 10 years as a prosecutor, Liberman tried numerous cases before juries in Maine, ranging from petty motor vehicle offenses to serious crimes such as sexual assault and manslaughter. In 2019, he was appointed to the Maine Rules Advisory Committee of Unified Criminal Procedure, where he works with other senior lawyers and judges to review the rules that govern criminal cases in Maine. At Marden Dubord, he mainly works in insurance defense and criminal defense litigation. He resides in West Bath with his wife and children.
Catherman graduated from Ohio Northern University Pettit College of Law with Honors in Law in 2014. During her law studies, she received several university scholarships and a Public Law Book and Legal Process Award, a held senior positions in criminal law. Icelandic Legal Society and Exchange Program, and was one of four students selected to represent the college on a short-term exchange program with the University of Iceland Law School.
After graduating, Catherman was an active member of Virginia State Ba. She practiced several years as a magistrate in Central Virginia before leaving the judiciary to join a general law firm. While in private practice, she focused primarily in the areas of criminal litigation and estate planning, but also became involved in the areas of real estate law, guardianship / custody and bankruptcy. In June, she returned to her home state of Maine and joined Marden Dubord. She plans to become involved in general practice matters, including estate planning and probate, real estate and commercial law, and criminal defense. Catherman plans to reside in Waterville with her partner and child.
"I am invigorated by the fact that these people are available as a resource to speak to as well as to refer new and current clients. I have been fortunate to work closely with Sarah recently and appreciate her calm and confident demeanor, "said Bob Marden, according to a press release from the firm.
"The addition of Jon Liberman and Lauren Kaiser gives us much greater depth and firepower to handle our ever-growing volume in insurance defense. They are first-rate lawyers with exceptional litigation skills and experience and are a great addition to our team, "adds Bill Druary of the firm's insurance defense team.
Stephen Wallace promoted to executive vice president of Maine State Credit Union
AUGUSTA – Tucker Cole, CEO of Maine State Credit Union, recently announced the promotion of Stephen Wallace to Executive Vice President. In this role, Wallace will oversee retail and commercial banking services, including plugged administration, loan, credit card and deposit transactions.
"Stephen is a valuable asset to the Maine State Credit Union," Cole said in a press release. "He has been instrumental in our growth over the past few years. His passion for providing excellent service to members is contagious. I watch can not wait to see you the following transformation of the organization under his leadership.
Wallace joined the State of Maine in October 2017 as vice president of loans and branch aadministration. In 2018, he built and launched the eBranche call center, who handles more … than 500 calls per day. He also has created efficiency gains in the limbDexperience realigning tasks to give financial services reps more time to help members. In 2020 he was promoted To sSenior Vice President of Retail.
Prior to joining Maine State Credit Union, Wallace ran a consulting firm helping banks and credit unions around the world build successful sales and service organizations. He has his Master of Business Administration of university from New Hampshire and lives in Lincolnville with his family.
Dirigo Labs Hires Susan Ruhlin as General Manager of Accelerator
WATERVILLE – The Central Maine Growth Council recently announced the appointment of Susan Ruhlin as Executive Director of the Accelerator for Dirigo Labs.
The accelerator, which intends to launch in early 2022, aims to be a catalyst in creating a vibrant startup hub in the central Maine region.
Ruhlin will be responsible for the logistics and day-to-day operations of Dirigo Labs and will work directly with local entrepreneurs, businesses and students to provide training on Dirigo Labs' range of services, including preliminary start-up consultation, retention of talent and recruiting, and manage performance metrics during the project period.
As vice president of operations for Introspective Systems, a Portland-based tech start-up and Top Gun graduate company that develops software for microgrid controllers and energy storage systems, Ruhlin has played a decisive role in developing business strategy, fundraising and general operational oversight of software startup. Ruhlin spent eight years working as a program manager for Top Gun, Maine's premier startup accelerator at the Maine Center for Entrepreneurs.
The Accelerator Framework will provide advice on a wide range of initiatives, meeting a high demand for advanced startups and increasing the amount of skilled workforce to maximize product launch capacity. Applications for the accelerator will open in late fall, with a launch slated for early 2022. The cohort of innovation-focused startups will participate in an entrepreneurship-focused program and targeted mentoring sessions. It aims to take advantage of the academic expertise of the accelerator's partner institutions, student interns and the region's general business community.
For more information on Dirigo Labs and Central Maine Growth Council, please visit centralmaine.org.
For more business information, visit centralmaine.com.
[ad_2]