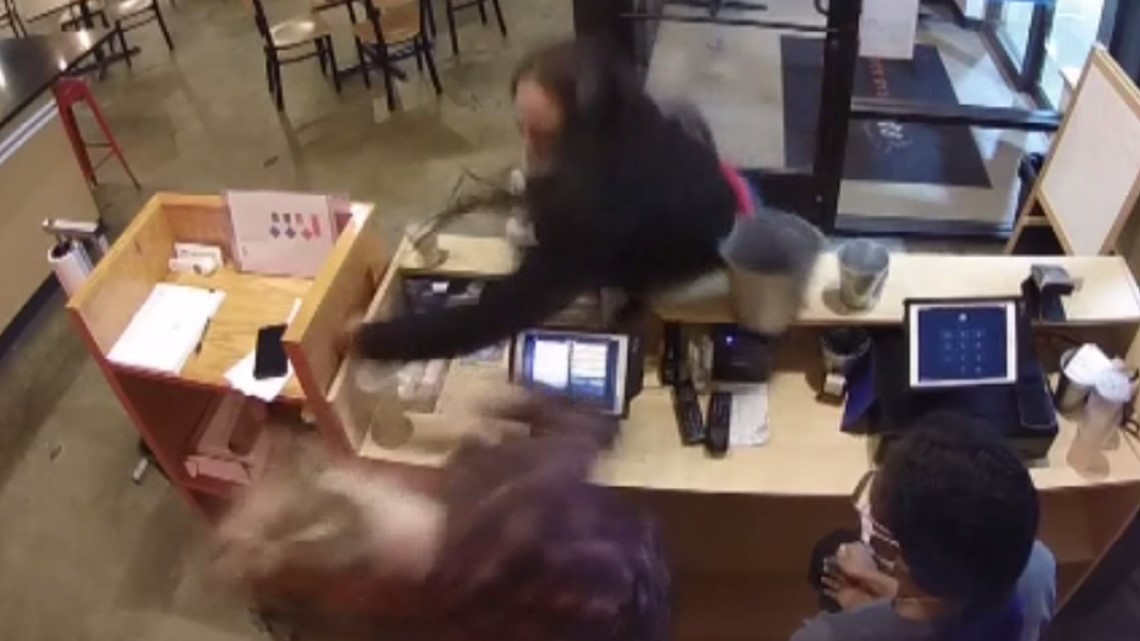 Columbus restaurateurs seek client who slapped manager
The incident happened Thursday night at Kai's Crab Boil on Bethel Road in northern Columbus.
COLUMBUS, Ohio – Inside Kai's Crab Boil Thursday night, tensions peaked.
A customer had stopped for take out and had had issues with paying by credit card.
Manager Courtney Hickey says the customer inserted her chip credit card but pulled it out too early. This meant the transaction slashed his bank account for a pre-authorization. Hickey tried to explain that this transaction would be deleted from her account, but said the customer was still upset.
"After trying to explain it all, she kind of hit me," Hickey said. "I was really surprised when it happened, but yeah, I wasn't expecting it."
Surveillance video of the incident provided to 10TV shows the client slapping Hickey on the side of the face with an open hand, knocking off her glasses and then turning to exit the door.
"It was just more surprising because it was out of nowhere," she said. "I had no marks and no serious damage or anything."
But Hickey immediately texted co-owner Tiffany Cho about what had happened, and Cho rushed over to the restaurant.
"I totally understand the customer, their frustrations with the payment, but when someone tries to explain to you what happened, and you just take it upon yourself to hit that person out of nowhere – they're basically asshole – l 'hit – it's just, it's just terrible, "Cho said." And I can't even express how angry I am that this happened to one of our employees. "
The owners of the restaurant decided to post surveillance video of the incident on social media, asking the public for help in identifying the customer.
"We felt it was really important to really have our employees back, and we want to find this person and bring them to justice and also make sure that doesn't happen in the future with other people. that this person might interact with. "Cho said.
The owners also filed a report with the Columbus Police Division. Sgt. James Fuqua tells 10TV the case is still open and the police would like to find the client.
In the meantime, Cho says she hopes the video serves as a reminder that everyone should try to spread a little more cuteness, especially this holiday season.
"We always try to treat our customers and employees like family, and we just ask everyone to do the same in return," she said. "And, if you go out to eat, just that extra smile or something, you know, you never know what's going on in people's lives, that extra smile or that extra thank you, it can go a long way to brighten someone up. a day."
CrimeTracker 10: Recent Coverage ??️