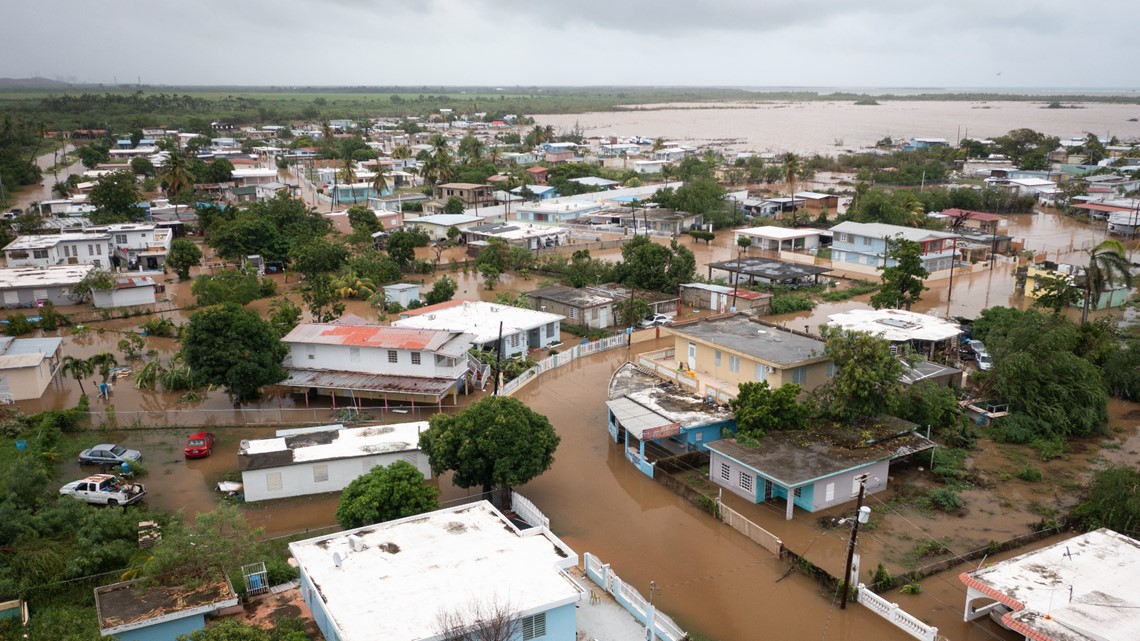 Columbus woman from Puerto Rico speaks about the devastation of Hurricane Fiona
Esther Flores said her family lives on a mountain in Puerto Rico and the supply chain has been cut due to bridges being washed away by flooding.
COLUMBUS, Ohio — Most importantly, Esther Flores says her family is doing well.
"Yeah, everyone's fine right now," she said. "I still had communication problems with some of my cousins, but that's how it is now because of the weather; it's just raining and raining.
Flores has aunts and cousins ​​in Puerto Rico. After the devastation caused by Hurricane Fiona in recent days, she was able to make contact on Monday morning.
"They were just saying they were out of water," Flores said. "Seventy percent of the island has no water."
Flores has lived in Columbus for the past 20 years. Her mother joined her from Puerto Rico within the last six months. His family members, living 1,800 miles away, are located in the mountains of Puerto Rico.
"It's going to be very difficult for them to get water, food, basic necessities," she said.
Indeed, many, if not all, of the bridges that help people get these supplies and necessities have been swept away. Many of them, Flores says, were built in the aftermath of Hurricane Maria, which hit nearly five years ago to the day and caused nearly $90 billion in damage.
Puerto Rico's governor said the damage was catastrophic and President Joe Biden declared a state of emergency.
"I just pray and hope for the best," she said.
The next few weeks promise to be difficult for the food, water and health centers which are now operating with generators. Still, Flores says her family and Puerto Rico as a whole, deeply rooted in faith, will persevere.
"One thing I know about our culture is that we stick together and we're going to help each other," she said.
Local News: Recent Coverage ⬇️