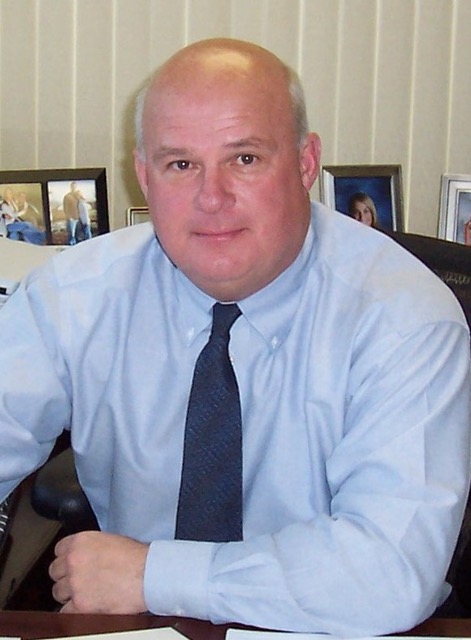 County Bank announces retirement and new management team
County Bank President and CEO David E. Gillan recently said, "With mixed emotions and sincere gratitude, we announce the retirement of Joseph L. Shockley, President and Chief Loan Officer, after 31 years in the service of the bank. He has been an important reason for our success. He will be leaving to spend more time with his growing family. However, we are fortunate that Joe remains on the Board of Directors and we will continue to benefit from his extensive banking experience. Please join me in congratulating Joe on his next chapter.
Gillan also announced Tarrie Miller's promotion to President and Chief Operating Officer and her appointment to the County Bank Board of Directors. Since joining County Bank in 2013, Miller, along with other members of the executive team, has been instrumental in identifying and implementing strategic initiatives that have positioned the company County Bank for continued success. They included a rebranding, branch and marketing leadership, employee development, system upgrades and a head office transformation.
Prior to joining County Bank, Miller enjoyed a 29-year banking career with a large community bank in Southeastern Pennsylvania. As Executive Vice President and Director of Deposits, she was responsible for expanding the consumer and business markets for loans, deposits and investments.
Miller is also Vice Chairman of the Board of Directors of the Harry K Foundation, Managing Director of the Delaware Bankers Association, and a member of the Board of Directors of the State of Delaware Cash Management Policy Board and the Banking Subcommittee. She has a passion for community service, customer satisfaction and employee engagement, making County Bank and County of Sussex the perfect place to work and live.
Jim Kirschner joined County Bank as Senior Vice President and Director of Loans. Kirschner is an experienced community banking executive, having worked for Bay Bank and Essex Bank in management and lending positions for the past 11 years. Prior to that, Kirschner worked in troubled private equity with two start-up funds. He began his banking career with Bank of America in a customer management role.
Kirschner holds a finance degree from Penn State University and an MBA from the University of Baltimore. He is active in the community with Special Olympics, Best Buddies International and the Knights of Columbus.
Constance Lee joined County Bank as senior vice president and chief credit officer. She has extensive experience in senior leadership roles involving lending, portfolio management and risk mitigation. Prior to joining County Bank, she was Executive Vice President, Director of Credit / Director of Loans for Provident State Bank.
With over 30 years of commercial banking experience on the Delmarva Peninsula, Lee has a strong appreciation for the unique challenges and opportunities that exist in this market. She and her husband divided their time between Easton, Md., Where they raised their children, and Rehoboth Beach. She holds a Bachelor of Arts in Economics and Finance from Bucknell University and a Masters in Finance from the University of Maryland.
"Our new team reflects the County Bank's continued commitment to serving our customers in the future," said Gillan.