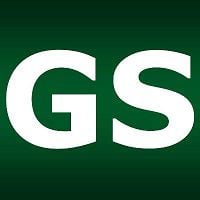 Farm Credit Mid-America Announces New Management | Agriculture
LOUISVILLE, Ky. — Farm Credit Mid-America announced the new structure of its executive committee and leadership team under new president and chief executive officer Dan Wagner.
Wagner took over as chief executive of the financial services cooperative in December. Wagner spent his first 30 days in the role asking questions and listening to feedback and ideas from inside and outside the organization, according to a press release.
"The conversations I've had over the past 30 days have given me insight into the needs of our customers, teammates and business partners with fresh eyes and ears," Wagner said. "Our newly announced leadership structure builds on the positive momentum we are experiencing and enables our association to build on our past successes and prepare for the future."
Farm Credit Mid-America's Executive Committee now consists of ten officers who report directly to Wagner. They are: Keith Lane, chief of staff; Art Whaley, Loans Manager of Rural 1st; Vince Bailey, director of credit; Mark Hanna, Chief Risk Officer; Kevin Geron, director of information; Chuck Millhollan, Chief Operating Officer; Heather Vidourek, Executive Director; and Steve Zagar, Chief Financial Officer.
In addition to the above roles, the Executive Committee will soon fulfill the roles of Agriculture Lending Director and Diversified Markets Lending Director. Keith Lane will assume these functions on an interim basis.
Farm Credit Mid-America's leadership team develops, shapes and directs organizational strategy. In addition to the Executive Committee, the leadership team is comprised of the following people and roles: Steve Witges, Agricultural Loan, Indiana; Tara Durbin, Agricultural Loan, Ohio; Mark Barker, Agricultural Loan, Kentucky; Tim Williams, Farm Credit, Tennessee; Kristie Philips, General Counsel, Corporate Operations; Dan Robertson, General Counsel, Lending and Chief Compliance Officer; Daro Mott, strategic projects; Mark Vidourek, food and agrifood credit; Steve Childs, customer experience.
"Each member of the leadership team demonstrates an unwavering commitment to our goal of securing the future of rural communities and agriculture," Wagner said. "They represent every member of our association's team, and together we deliver an exceptional experience to our customers every day."