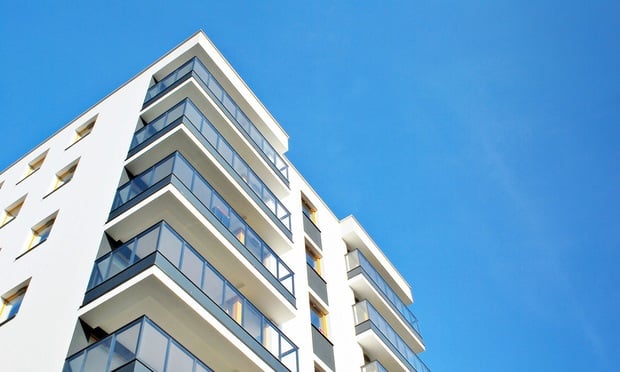 Here's where the investment opportunities and pitfalls of multi-family homes lie in 2022
As cap rates continue to remain low and capital flows across multiple asset classes and property types, there are many emerging opportunities to be tapped into in the U.S. multifamily sector, according to expert loan and capital panelists from the GlobeSt. MULTIFAMILY conference.
Speaking to an audience in Hollywood, Florida, Meridian Capital Group Senior Managing Director Morris Betesh singled out Manhattan as particularly rich in opportunity. But there are some big questions in his mind: where do people work and move, and do they stay there or is it temporary?
"Where are the structural changes in terms of employment? And where are the stuffed animals? said Betash.
For investors, the "smiling states" of the Southeast and Southwest offer many investment opportunities. And Miami is in a new stage of its development, according to Betesh.
"I'm not going to comment on pricing, but I believe Miami is in a new phase," Betesh said.
While it's not a good idea to stray too far from an investing trend, Michael Friedman, Founder and CEO of The REvision Group, said Indianapolis, Pittsburgh, Tulsa and Columbus are good places to invest. with strong rental growth.
"You don't want to bet against the trend, but there's a lot of opportunity in the Midwest," Friedman said. "People in the Midwest have money."
As the concept of working from anywhere has become a big trend, many are wondering if it is sustainable. If it continues to grow, it will require more long-term maintenance and residents will want more space.
"The work-from-home model is here to stay," Friedman said. "Multi-family apartments are going to have to be structured differently."
Predictions
Betesh said he thinks most interest rate moves are over.
"I don't think there will be a sustained move much beyond 2%," Betesh said. "I don't think you're going to see 3%. As far as every time you see something like this, there's a quick move and then the market adjusts.
As the market adjusts, sales volume will slow, according to Betesh, who said he thinks we've seen most of the movement in borrower costs.
"I think there is going to be a movement in interest rates. I don't think it will be as scary as people say," Betesh said.
Another likely outcome is that rates will rise and liquidity will contract, noted Dwight Dunton III, founder and CEO of Bonaventure, a property investment and management firm.
"What Happens to Borrowers and the Investment Sales Market?" asked Dunton.
Betesh said the investment sales market will slow down.
"Whatever happens will be a window in time," Betesh said. "It will create a certain level of deflation. That's the purpose of this one. People need to understand this. »
No "big ego": select the right partners
Panelists predicted that over the next 24 months there will be some volatility and it will take patience to trade.
It's also important to be discriminatory about who you work with and who you represent, according to Friedman.
"We can't work with sponsors or developers who are looking for the deal, who have big egos or lack patience," Friedman said. "If you're in the lending or equity provision business, you better choose the right blue-chip partners."
For sponsors big and small, Dunton suggested preparing for the worst.
"Remember your pro forma is wrong. It's not a prognosis for the future. It's a forecast and forecasts are wrong, like the weather," Dunton said. "Will you survive this result? Structure your trade so that you can survive a market correction before you exit."
Betesh said it was important to "bet on the jockey" and support strong sponsors who can foster a good business partnership.
"If 1,000 people are moving to Miami a day, no one can create 1,000 new multi-family units a day. There are opportunities there. You have to pick your seats," Betesh said. "Find the right opportunities and every time there is a change, there is an opportunity."