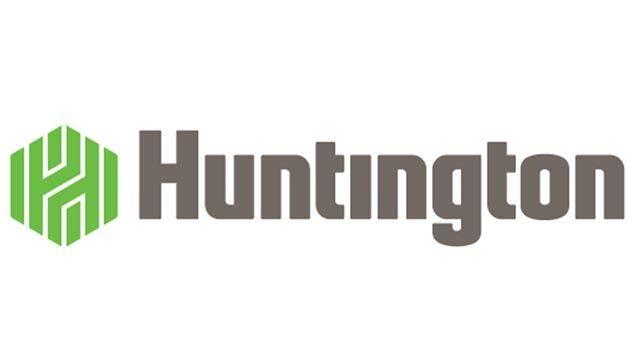 Huntington Bank pledges billions for new community plan | Business
Columbus-based banking firm Huntington National Bank on June 16 unveiled a new strategy to tackle social, racial, environmental and economic inequalities by committing $ 40 billion to strengthen small businesses, minorities, and underserved communities. funded under its new community plan.
According to a press release, the plan will help improve financial opportunities for the consumers, businesses and communities it serves, with a focus on affordable housing, small business loans and raising capital for historically disadvantaged and low to moderate income communities.
Sean Richardson, chairman of the Huntington Bank for the Greater Cleveland area, told the Cleveland Jewish News on July 13 that the bank's motivation is "to produce meaningful change and improve economic vitality, financial security and a sustainable future for those we serve ".
"One of the things we're most proud of with this community plan is how we've developed it based on feedback from hundreds of community leaders, clients and colleagues," he said. "We met 400 organizations across our newly expanded footprint to identify community needs. "
Huntington Bank management discovered several key areas of need during those meetings, the statement said. These areas include racial and social equity, allocating $ 16 billion from the $ 40 billion pledge; consumer and housing loans, adopting a loan target of $ 24 billion, of which $ 12 billion is committed to meet the needs of minority and underfunded populations; small businesses, where the bank will commit $ 10 billion over five years, of which $ 2 billion will be allocated to minority-owned businesses or businesses operating in majority minority communities; and loans and investments for community development, committing $ 6.5 billion in loans and investments to improve programs and services that promote equity in areas such as affordable housing, small business financing and services. communities that provide food security, financial empowerment and workforce development, and of this $ 6.5 billion, $ 2 billion will be spent on minority initiatives in these areas.
In the statement, Ohio Governor Mike DeWine expressed support for Huntington Bank's current community plan.
"We are very grateful for the 155 year history of Huntington, Ohio and the continued leadership today," said DeWine. "This community plan is bold, thoughtful, and life changing for the people who will benefit from it – one owner, one business owner, one community at a time."
To move the plan forward, Huntington Bank also finalized a merger with TCF Financial Corp. June 9. Richardson said the completed merger added "strength" to Huntington Bank's ability to meet the needs of the community. The combined company has approximately $ 175 billion in assets, $ 142 billion in deposits and $ 116 billion in loans based on balances as of March 31, 2021. Huntington now operates more than 1,100 total branches in 12 states, entering new markets in Minnesota and Colorado. All TCF and Huntington Bank customers will continue to do banking as they normally do, with TCF accounts being converted to Huntington accounts in the fourth quarter.
"The completed merger with TCF Financial Corp. allows us to renew and strengthen our commitment to improving the financial stability and quality of life of people in our local communities, "said Richardson. "Our focus on finding people guides us to be a catalyst for positive change and to help historically disadvantaged consumers and businesses. "
Under previous community plans, Huntington Bank has assisted over 14,000 first-time buyers, invested or loaned $ 962 million for 8,693 affordable housing development units, and in total provided over 22.7 billions of dollars in community development programs and products, loans and investments to meet needs across its footprint.
"It's one thing to talk about a community plan, it's another to implement it," said Richardson. "Over the next few months, we will be updating the community page on our website to show our progress against our five-year goals. We will hold ourselves accountable and be transparent about the impact we have in the communities we serve. "
In addition, the merger resulted in the addition of five new board members: Richard H. King, retired COO of Thomas Reuters Corp. ; Barbara L. McQuade, professor of law at the University of Michigan; Roger J. Sit, CEO, Head of Global Investments and Director of Sit Investment Services; Jeffrey L. Tate, executive vice president and chief financial officer of Leggett & Platt; and Gary Torgow, chairman of the board of directors of the Huntington National Bank. All new members of the board are former TCF directors.
Huntington Bank has operations in 11 states, including Ohio.