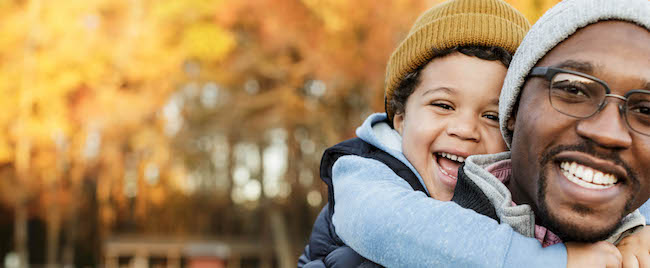 Investing in Communities: KeyBank Exceeds Community Benefits Plan Financial Commitments
Published 39 minutes ago
Proposed by KeyBank
In 2021, Key proudly concluded its groundbreaking five-year, $16.5 billion National Community Benefits Plan. During the plan period, we provided more than $26.5 billion in loans and investments to communities across America, exceeding the plan's total financial commitments.
Exceeding our National Community Benefits Plan commitments has provided access to capital for neighborhoods and neighbors who have often faced barriers to financial support. These investments have supported affordable housing and community development projects nationwide; loans to small businesses and individuals in IMT communities; and philanthropic efforts focused on education, workforce development, and building safe and vital neighborhoods.
After meeting the overall financial commitments of our initial National Community Benefits Plan a year ahead of schedule, Key announced an extension and expansion of our plan in early 2021, committing to invest more than $40 billion dollars in the communities we serve.
To ensure our plan continues to better serve our communities, we worked with the National Community Reinvestment Coalition (NCRC) to gather community feedback throughout our footprint. Key and the NCRC hosted seven community listening sessions in 2021 to learn what matters most to the communities we serve. We also gathered input from Key's National and Regional Advisory Councils. These listening sessions, combined with the impact we have seen in the first five years of the plan, are actively shaping our community investments.
To learn more about Key's ESG efforts, read the 2021 Environmental, Social and Governance Report here.
KeyBank
KeyBank
KeyCorp's roots go back 190 years to Albany, New York. Headquartered in Cleveland, Ohio, Key is one of the nation's largest banking financial services companies, with assets of approximately $176.2 billion as of March 31, 2021. Key provides deposit, lending, cash and investment management to individuals and businesses in 15 United States as KeyBank National Association through a network of approximately 1,100 branches and more than 1,400 ATMs. Key also offers a wide range of sophisticated corporate and investment banking products, such as advice on mergers and acquisitions, debt and public and private capital, syndications and derivatives to companies in the market. intermediary in selected industries across the United States under the trade name KeyBanc Capital Markets. For more information, visit https://www.key.com/. KeyBank is an FDIC member.
More than KeyBank