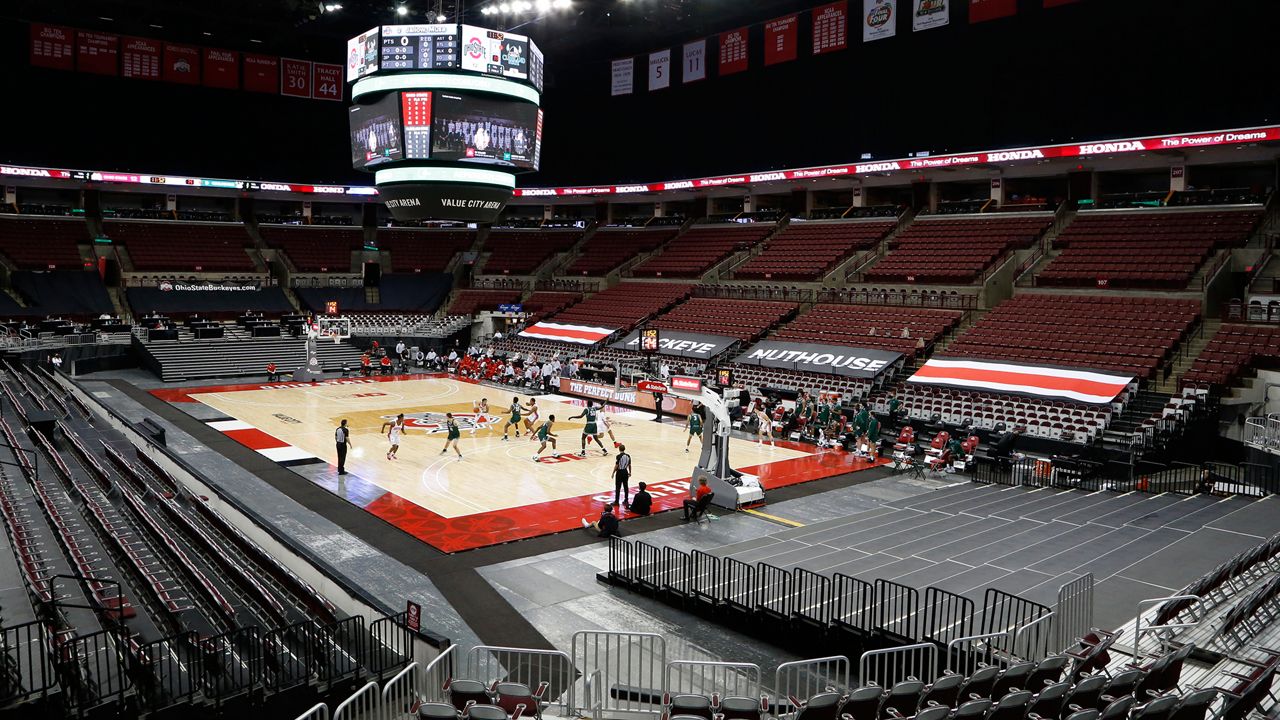 Ohio State Closes Concessions for Home Events Due to COVID
COLUMBUS, Ohio – The state of Ohio announced Tuesday night that all concessions will be closed for home games due to the recent increase in COVID-19 cases and hospitalizations.
Only water will be available during the games, and fans are not permitted to bring their own food or drinks to the facilities.
"The ministry will continue to monitor and evaluate this policy in the future and communicate any changes where appropriate," the press release said.
The policy takes effect immediately, starting with Thursday's women's basketball game against Illinois.
The school said the new policy was developed in accordance with updated back-to-school guidelines for the spring semester.
"University and City of Columbus policies require the wearing of indoor masks, regardless of immunization status, for all faculty, staff and guests. The department encourages and urges all clients to our events to wear your mask at all times for your own safety and for the health, safety and well-being of others, including our student-athletes, the campus community and visitors, "officials wrote.
In recent weeks, many Big Ten schools have started requiring either proof of vaccination or a negative COVID-19 test within 72 hours, including the state of Michigan, Rutgers and Michigan. The Ohio Sports Department has not, but strongly encourages vaccination and booster shots.