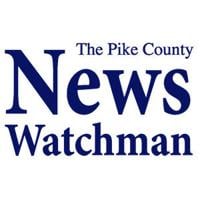 Piketon student receives OFB scholarship | Community
COLUMBUS — The Ohio Farm Bureau Foundation recently awarded nearly $85,000 in scholarships to students across the state, the highest amount awarded in a single year.
Among those honorees was Shelby Carrico of Piketon, who received the Women's Leadership in Agriculture Scholarship.
Carrico was joined by Abigail Schwartz of Auglaize County, Alyssa Swick of Fairfield County, Bethany Starlin of Hocking County, Halle Miller of Wayne County, Haven Hileman of Scioto County, Lauren Mellott of Richland County, Regan Draeger of Sandusky County and Ruth Beery of Ross County
This scholarship is for students who have chosen a career path that benefits agricultural or community development, such as food production, scientific research, education/outreach, or leadership development. The program was created by an endowment from the Charlotte R. Schmidlapp Fund, Fifth Third Bank, Trustee.
According to Tara Durbin, chair of the board of directors of the Ohio Farm Bureau Foundation and director of agricultural loans at Farm Credit Mid-America, the Ohio Farm Bureau Foundation has intentionally emphasized its aim to create more clarity and awareness around what the foundation is, and the work it is committed to.
"Our goal is to inspire and educate the next generation of agriculture professionals through scholarships, innovative programs and grants. We are in a strong position to take the Ohio Farm Bureau Foundation to the next level, creating greater awareness of careers in agriculture and the success of the next generation of agricultural professionals," said Durbin. "The record amount of scholarships awarded this year is a true testament to the continued dedication and hard work of our Board of Directors, donors and volunteers.
Each year, the foundation recognizes Ohio students for their academic efforts, community involvement, and professional interests that link agriculture with community service, education, or scientific research.