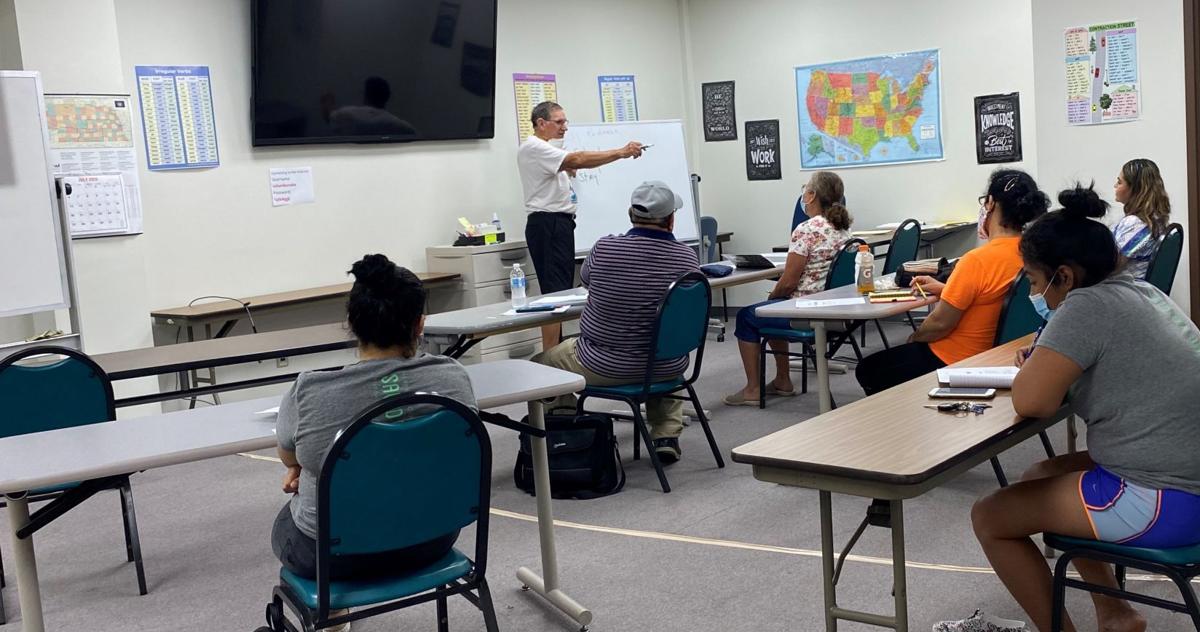 PVLA receives grant for new books | Local
The Platte Valley Literacy Association (PVLA) has received a much-needed grant to purchase new books, both for its own programming and for classes in Central Community College's Adult Education Program.
The two programs, co-located and co-operative, offer adult education support and citizenship and employability services.
The PVLA announced this week that it would receive 153 books with a total value of $5,522.10.
PVLA executive director Mary Wiegand said there will be a wide variety of books that all classes can benefit from.
"For example, we get citizenship books called Passing the Test. Some computer books to use for computer science classes, GED — which is our high school equivalency — we get them books," Wiegand said, noting that there are also books on subjects like science, social studies and US history.
The grant was available through the National Book Fund, which provides literacy and adult basic education programs with teaching materials. This is the first time PVLA has received this grant, added Wiegand.
"It's a pretty standard request that we fill out and you have to explain who you are, what you do, how many students you serve, your student demographics, and then what exactly we plan to do with those books," Wiegand said. .
From there, she said, an order form is provided and the organization receiving the funding selects the books they need and the quantity.
"That way they send you the books you need," she added.
New books are needed as many need to be replaced. Students are allowed to take their books home, and books are not always returned in good or undamaged condition, Wiegand said.
CCC Volunteer Coordinator Sarah Saul noted that the new books will be especially beneficial to her side of operations.
"In our tutoring sessions, in particular, we tend to use a lot of books. It will be a great resource for tutored students as well as tutors to use," said Saul. "We will also be installing a library in our new space. So more stuff to fill in too. We're really excited about it.
The original space for both programs at the Columbus Family Resource Center is being renovated. They are still in this facility but are housed across the hall until the project is complete. There will be more classrooms, designated tutoring areas and a library.
Saul said she doesn't yet know when the new space will be ready, but work there is progressing rapidly.
"I'm especially excited for the library and actually having designated tutoring spaces," Saul said. "Our lovely volunteers and students will have a designated space to work in rather than say, 'Oh, well, this room is open now.'"
Students won't be the only ones to benefit from the new books.
"There will be teacher books that they can use, there will be student books. And then they will also serve our tutors when they meet their students. It's always good for the tutor to have the same textbook…that way they can help the student a bit more," Wiegand said.
"I'm very happy, very happy and honored that we were able to get these books."
Hannah Schrodt is the editor of the Columbus Telegram. Contact her by email at [email protected]