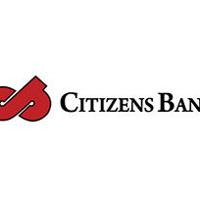 Seven staff receive promotions at Citizens Bank | Local News
Citizens Bank's board has announced seven recent promotions.
Sandra Anderson, Cynthia Kase, Melissa Moeckli, Kimberly Kohlbusch, Kelly Theiss, Jenna Colter and John Watson take on new roles.
Anderson, who was promoted to executive vice president and loan officer at the Washington branch, began her career with Citizens in 1978. A resident of Washington, Anderson is a graduate of the Missouri Bankers Association Schools of Banking and Lending (MBA ). She has served as chair of the board of directors of the Washington Area Chamber of Commerce and a participating member of Rotary, the Lions Club, the Knights of Columbus Ladies Auxiliary, Downtown Washington Inc., and the Franklin County Board of Realtors. She is also a former president of Franklin County United Way.
Kase was promoted to senior vice president, head of human resources and head of bank secrecy law. Kase graduated from the MBA School of Banking and was certified by Community Banker University as a compliance officer. She began her career with Citizens in 1977 and served on the New Haven Cemetery Board and the New Haven Chamber of Commerce Board for one term.
Moeckli, who began her career with Citizens in 1988, rose to assistant cashier, payroll administrator, human resources manager and collections manager at the New Haven branch. Moeckli resides in New Haven and has volunteered or participated in the New Haven Youth Fair, Annual Balloon Festival, Cancer Society Relay For Life, Town & Country Women's Club, and Community Outreach Friendship Flat.
Now manager of the New Haven branch, Kohlbusch was promoted to vice president and customer service supervisor. She started her career with Citizens in 1997 while attending East Central College. Kohlbusch lives in Hermann and has been involved in "numerous community activities," according to a bank press release.
Theiss, a New Haven resident, has been promoted to assistant vice president and chief processing officer at the New Haven branch. She began her career at Citizens Bank in 2003 and holds a bachelor's degree in business management from Central Methodist University. She is a member of the Franklin County R-II School Board.
Colter, who holds degrees from East Central College and Central Methodist University, was promoted to assistant vice president and head of loan compliance. She started at Citizens in 2009 and is involved with New Haven's Power of the Purse United Way event, Citizens' United Way Audit Committee, St. Peter's United Church of Christ Audit Committee and s volunteered for the New Haven Youth Fair.
Watson, of Marthasville, will be responsible for overseeing security improvements across Citizens' four branches in his new role as Chief Security Officer, System Administrator and Chief Information Security Officer.