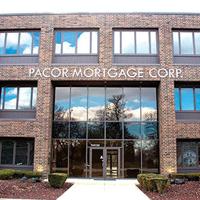 The staff of Pacor Mortgage Corp. offers exceptional service | Good News 2022
For 36 years, Pacor Mortgage Corp. is an exceptional resource for mortgage financing on the southwest side of Chicago.
Led by Randy Papp, a longtime Beverly-area resident and 1967 graduate of Marist High School, the staff at Pacor Mortgage has a wealth of knowledge and experience to fund nearly any mortgage loan.
Pacor Mortgage offers a variety of loans. The company offers financing for single-family homes, condominiums and residences with 2 to 4 apartments. Pacor Mortgage is a HUD and VA Approved Lender, and its products include Conventional, VA, FHA, Jumbo, USDA Loans, Reverse Mortgages, Rehab Loans, and Fannie Mae HomePath.
Pacor Mortgage has a website at pacor.com that allows borrowers and real estate agents to quickly get the information they need, any day of the week, any time of the day.
Pacor Mortgage is an extremely strong mortgage banker. In-house processing, underwriting and closing allowed staff to work more efficiently and effectively. The company caters to the local market and the staff know and understand the needs of their customers.
The experience of the staff is what makes the company great, and it enables them to close loans in a timely manner, keeping their referral sources and clients informed while providing a quick turnaround.
Pacor has an exceptional management team, NMLS-certified loan originators, seasoned processors, ready-to-use underwriters and time-sensitive closers. Loans close on average in less than 25 days, which is faster than its competitors and the industry average.
Pacor employees take great pride in their service. The company is family owned and operated, and its employees provide personal attention to each customer with honesty and integrity.
Randy Papp's daughters, Elizabeth Campione and Lindsey Spencer, and his son-in-law, Mike Campione, are proud employees and all continue to raise their children in the area. Because it serves the Mt. Greenwood, Beverly Hills, and Morgan Park neighborhoods, Pacor is made up of friends and neighbors and has a vested interest in serving the community.
The people of Pacor believe that the Mt. Greenwood and Beverly/Morgan Park area are fabulous communities with residents who take great pride in their homes and are able to walk along the tree-lined streets and get to know their neighbors friendly. Many residents who grow up in the area often return to raise their families because there is a special sense of community.
As local businesses continue to grow, residents have many options close to home that will help the area continue to thrive.
Although Pacor has had great success, the company would like to help even more residents of Mt. Greenwood and Beverly/Morgan Park with their financing needs. Pacor Mortgage is licensed in Illinois, Wisconsin, Michigan, Minnesota, Maryland, Indiana, Ohio, Pennsylvania, North Carolina, South Carolina, Colorado, California, and Florida .
For personalized mortgage financing service, stop by Pacor Mortgage, 14930 S. Cicero Ave., Oak Forest, 9 a.m. to 5 p.m., Monday through Friday.
For more information, call (773) 881-7744 or visit the website at pacor.com.